3G Blue Light Blocking Retro Computer Eyewear
$21.99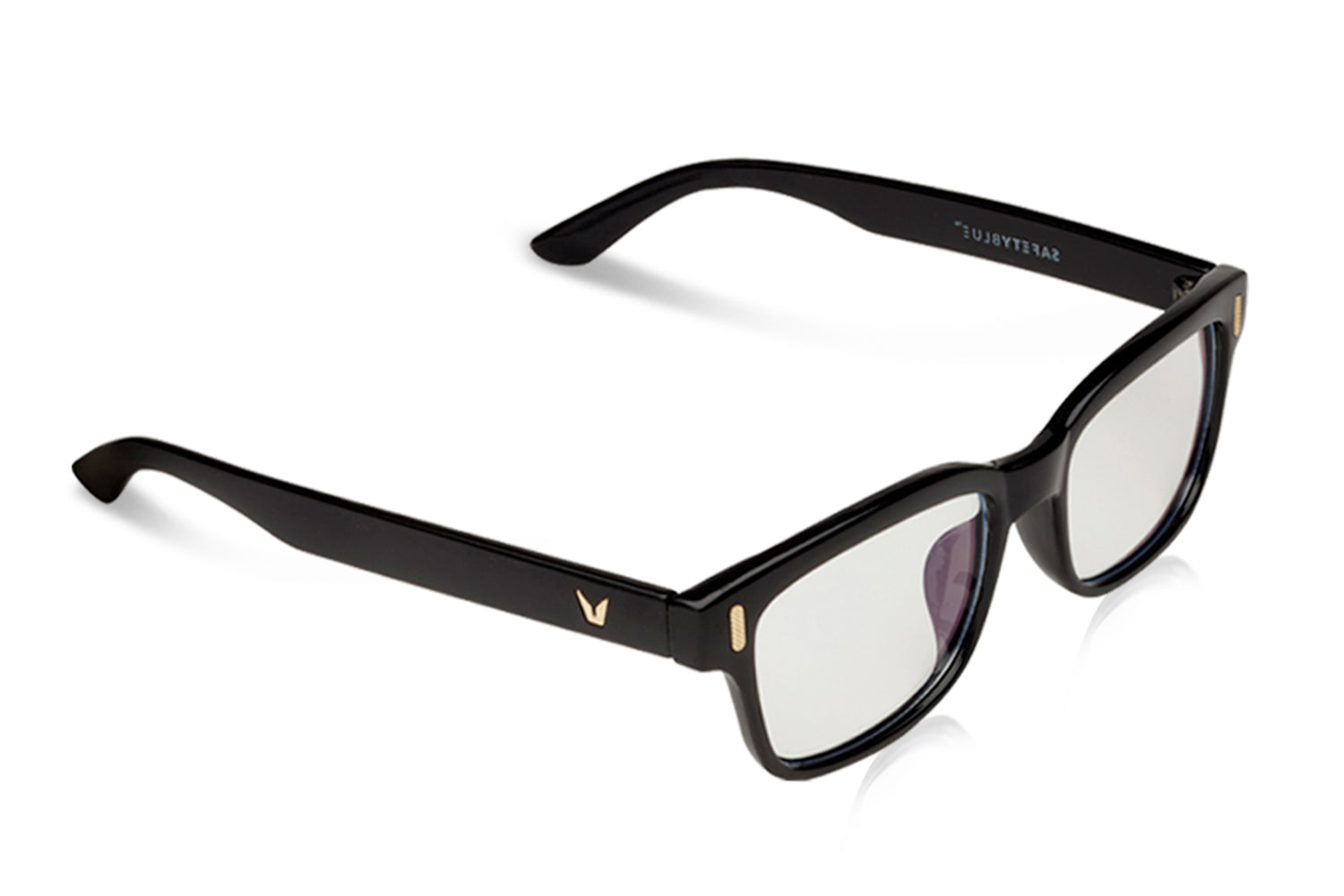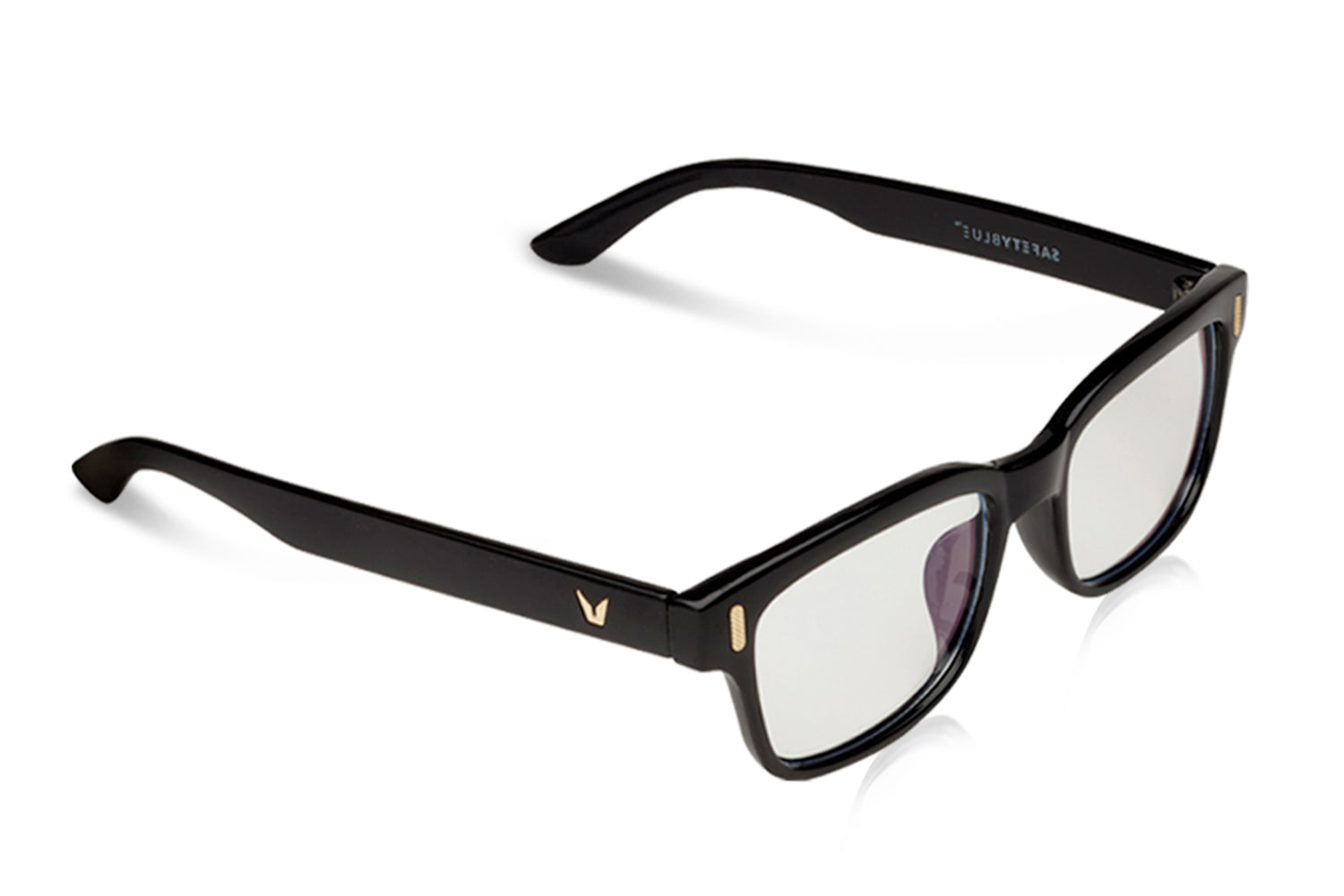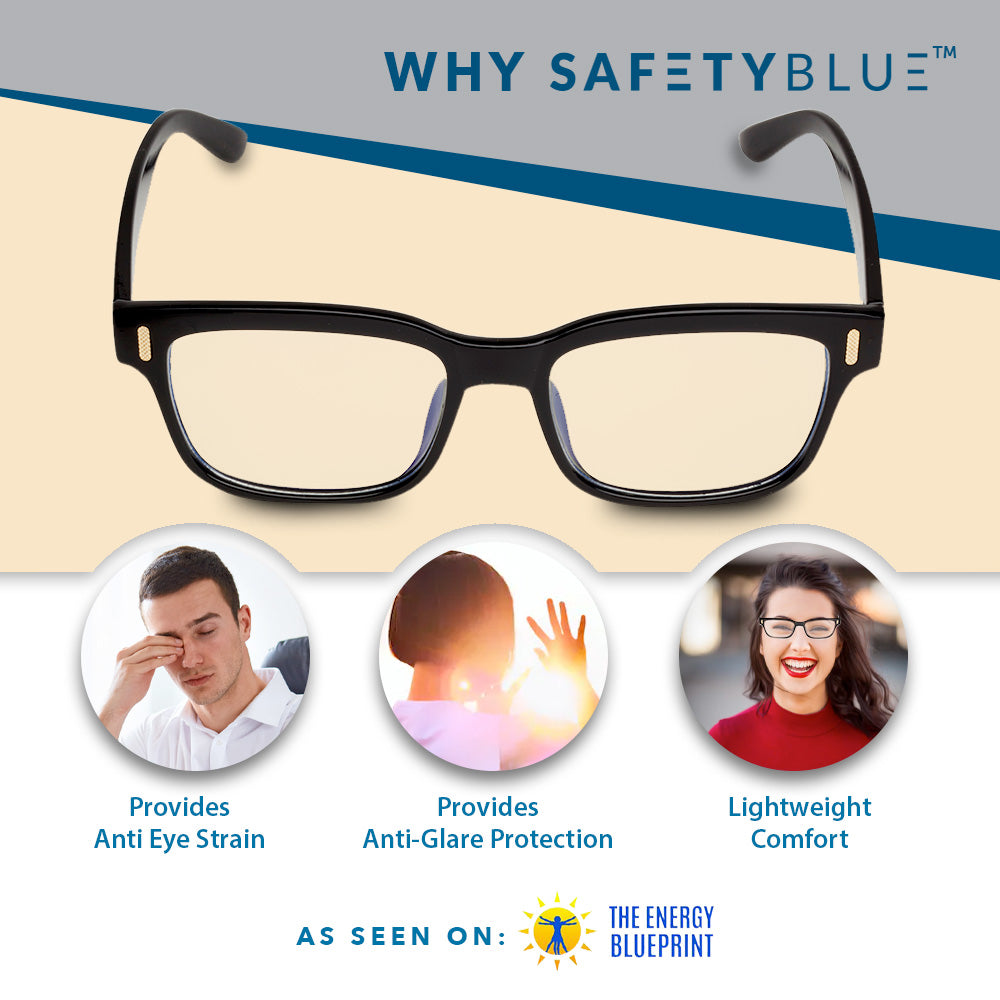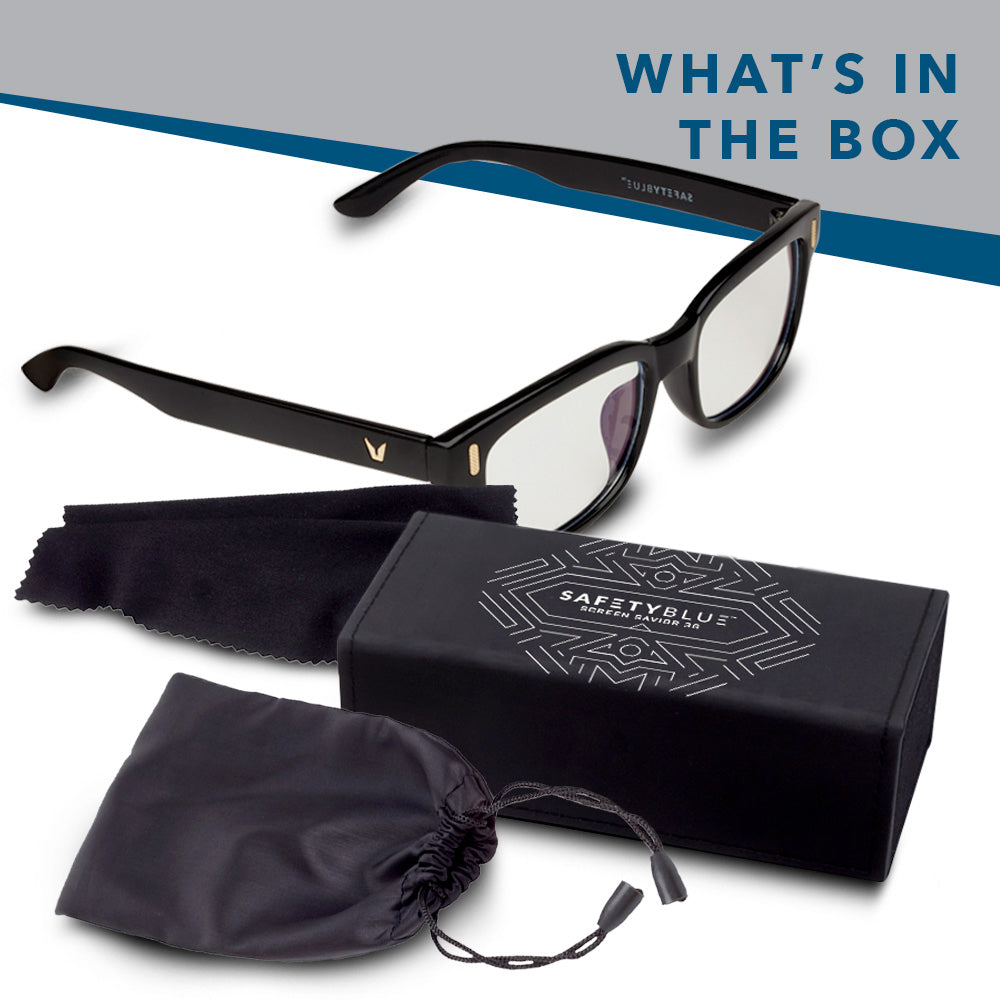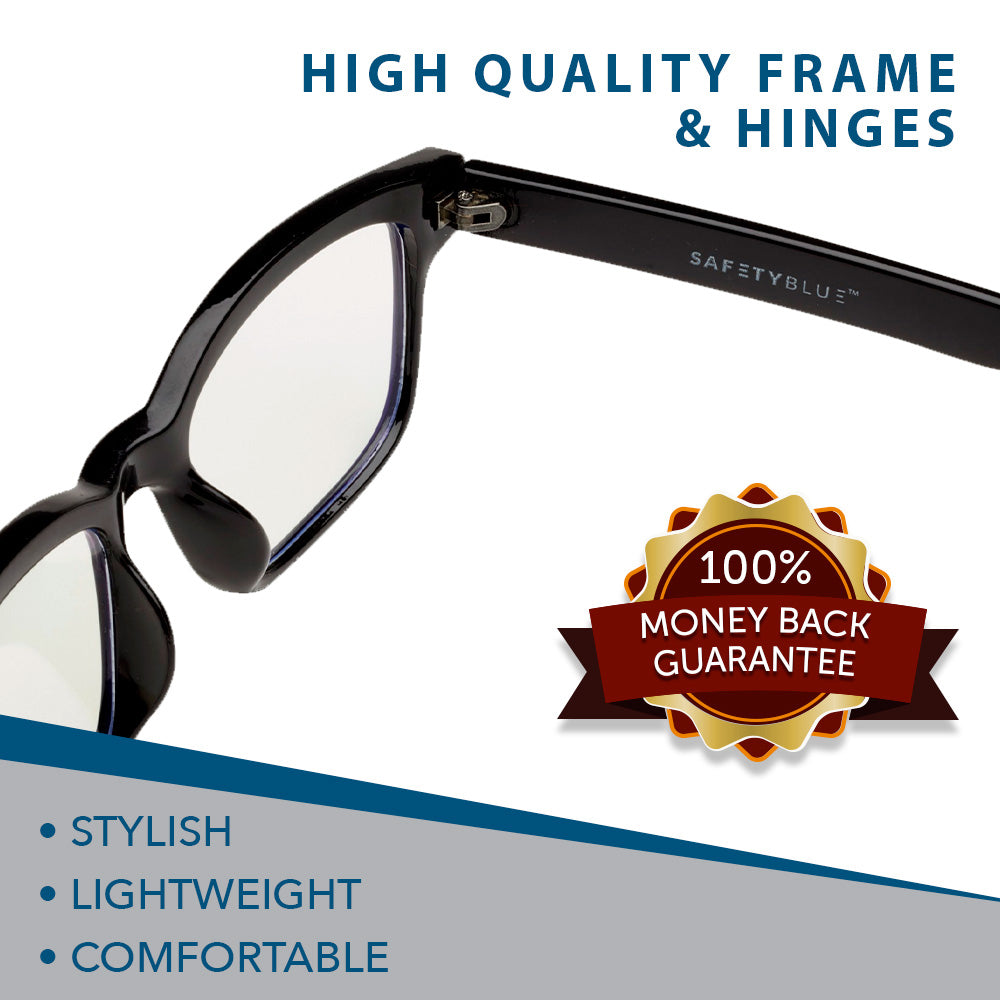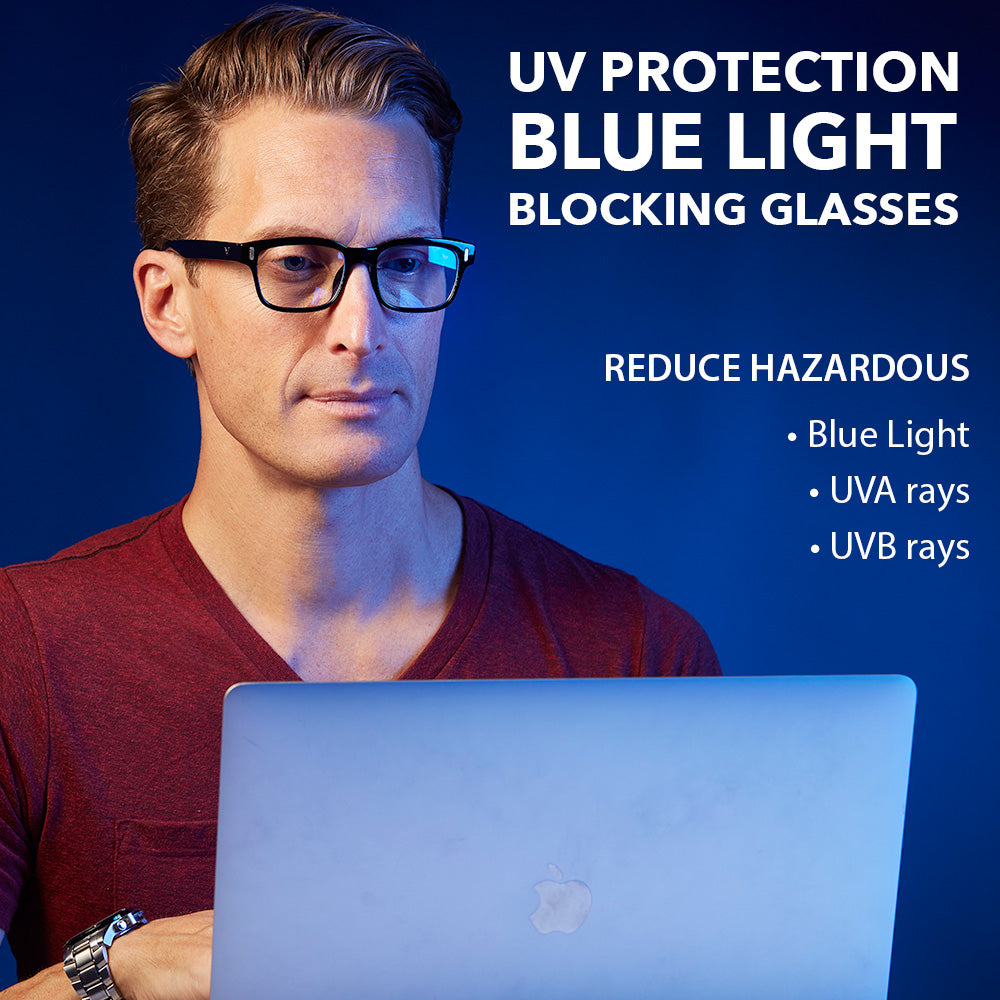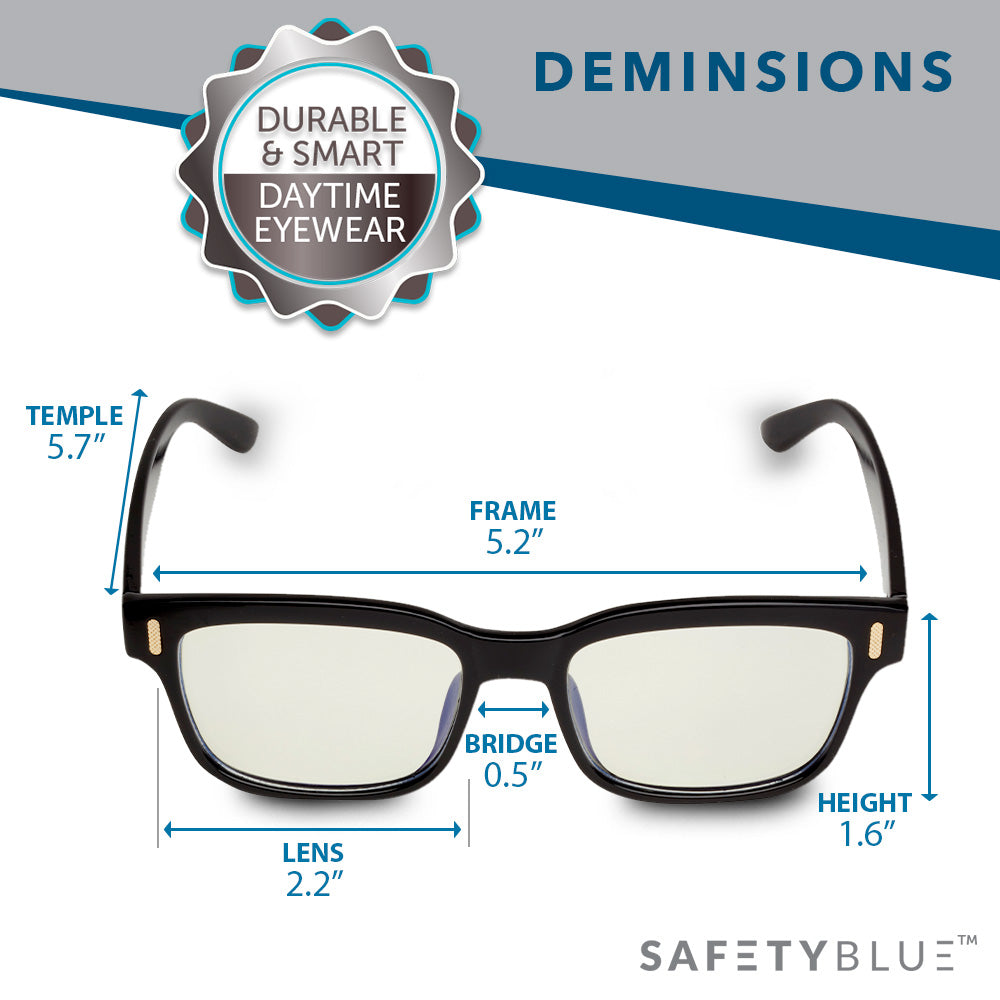 For Men & Women (Non-Prescription)
These next-generation 3G blue blocker lenses utilize a filter instead of a lens coating to deflect blue light emissions which lead to headaches, insomnia, eye strain, and even to serious long-term retina damage.

Unlike other blue light blocking eyewear, SafetyBlue™ 3G lenses block 40% to 42.41% of blue light from 280nm-465nm (the recommended amount to block for daytime use). 
Not all blue light is bad. The blue-turquoise light range (465 nm to 495 nm) is essential to our vision and the function of our pupillary reflex and is beneficial to human health, helping to regulate our circadian rhythm or sleep/wake cycle.
End "fry-eye" by effectively reducing hazardous blue light, UVA & UVB rays, which lead to painful eye fatigue, eye strain from glare, and headaches.
Enjoy screen time without worrying about eye fatigue, blurred vision, and headaches. Keep working and playing on your devices longer without sore, dry eyes or headaches. Keep your eyes happy and healthy.
SafetyBlue™ 3G lenses utilize a filter versus a coating to eliminate the need for yellow-colored lenses. These polycarbonate (PC) lenses protect your eyes by filtering out harmful high energy blue light.
Lens color: Clear
% Blue light blocked: 40-42.41%
% UV Blocking: 99-100%
Color distortion: None
Time of day to use: During daylight hours
Driving permitted: OK, does not affect color recognition
Meets ANSI Z87.1 impact testing: Yes
-->