Sleep Savior ® Deluxe - Red With Head Strap
$65.95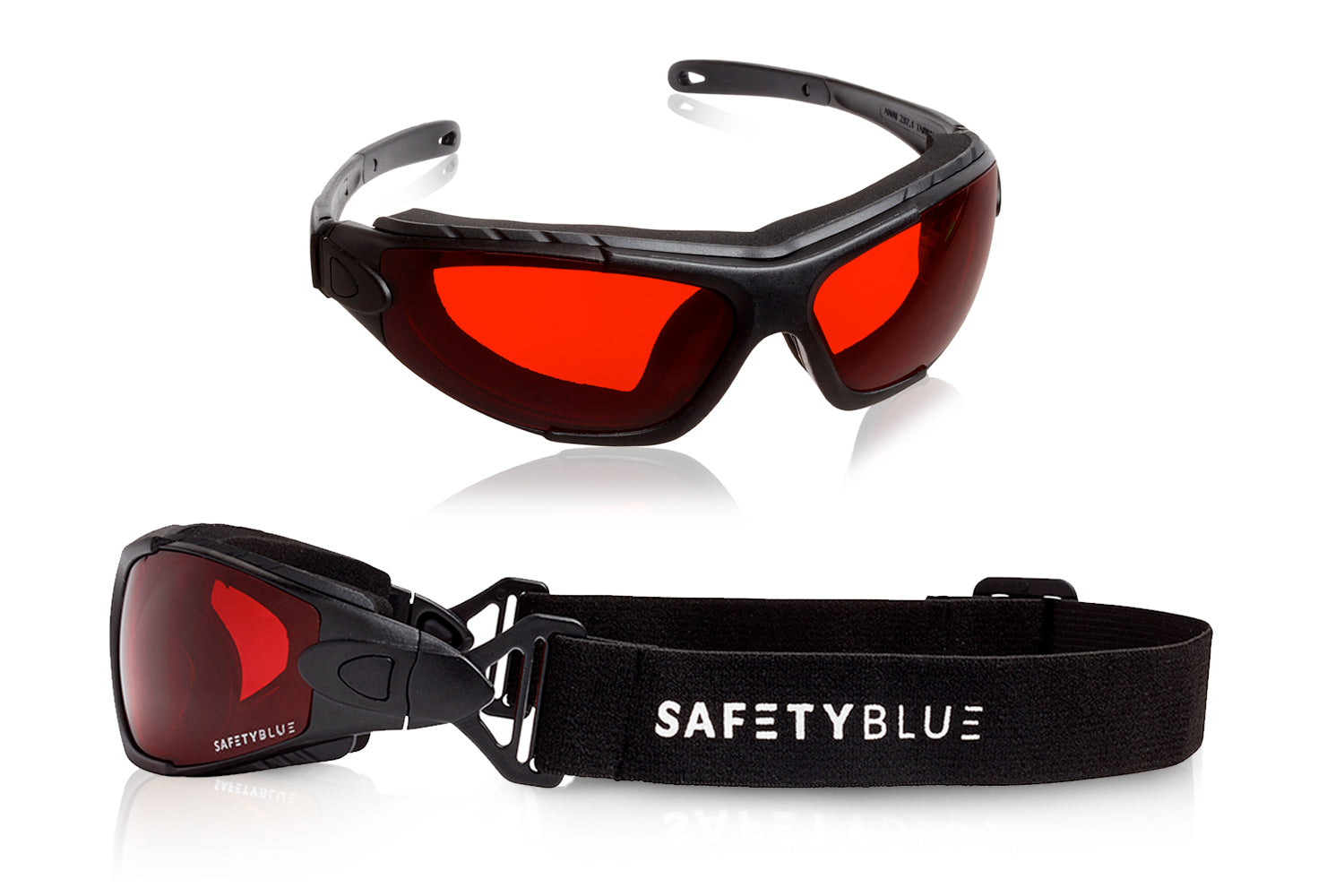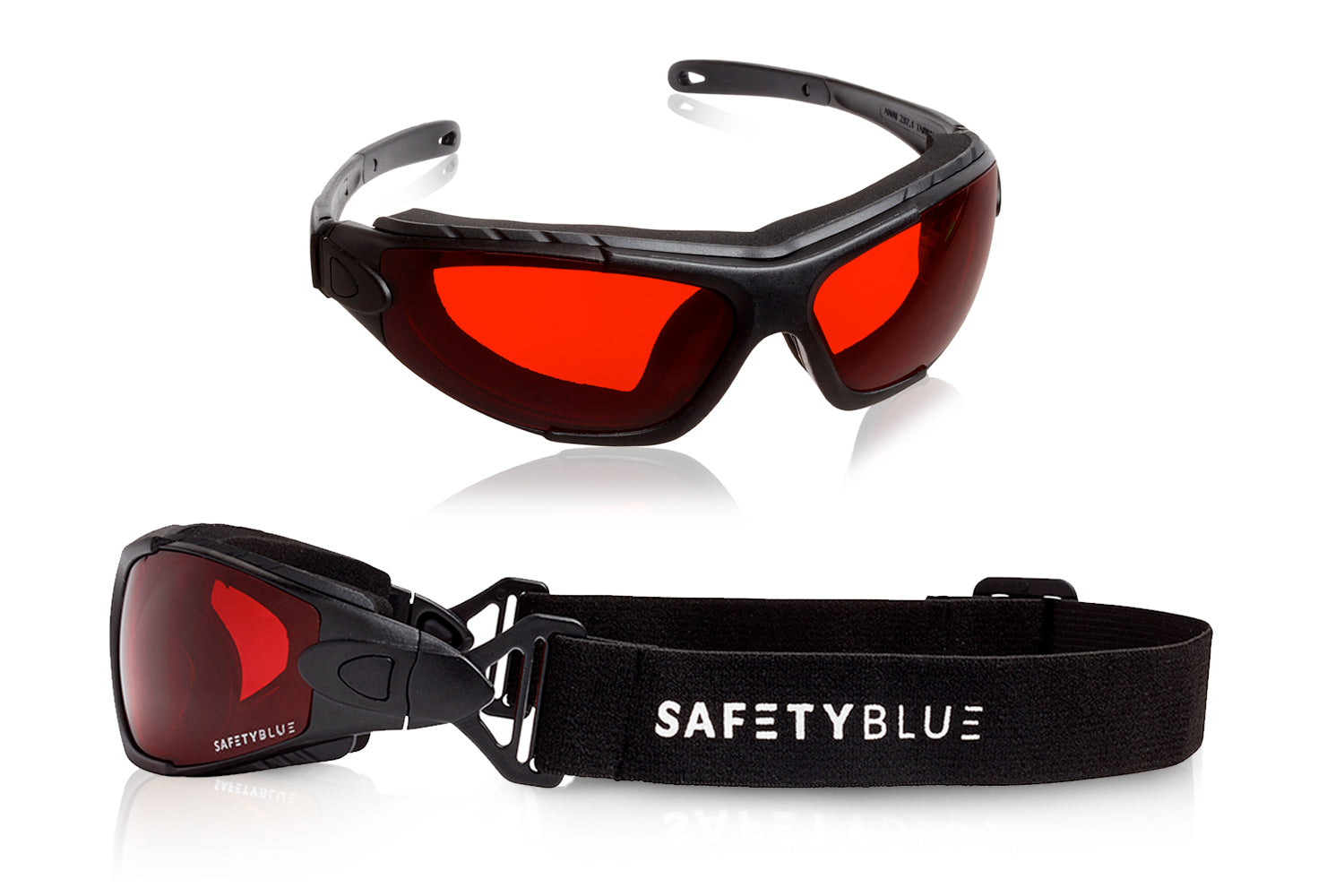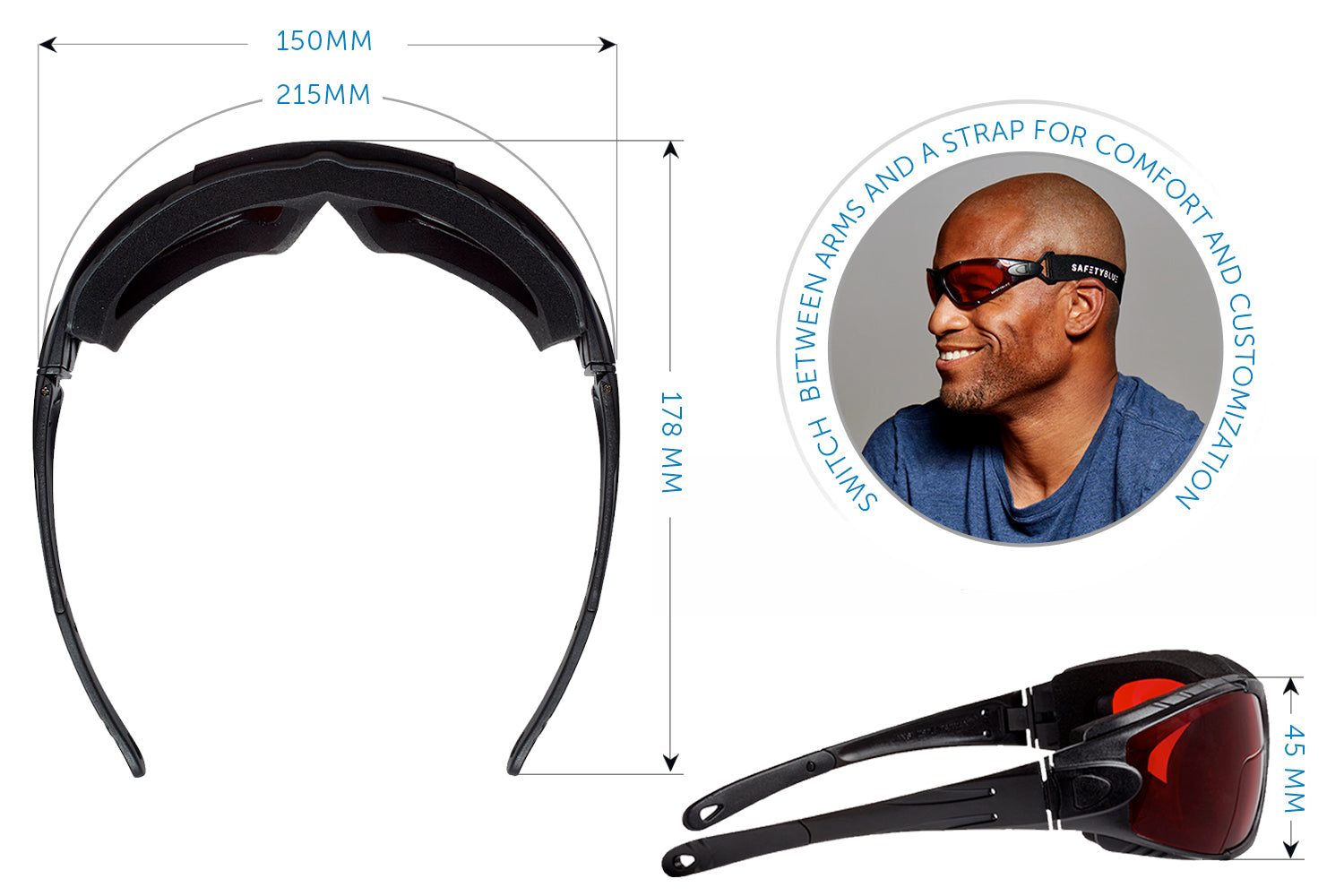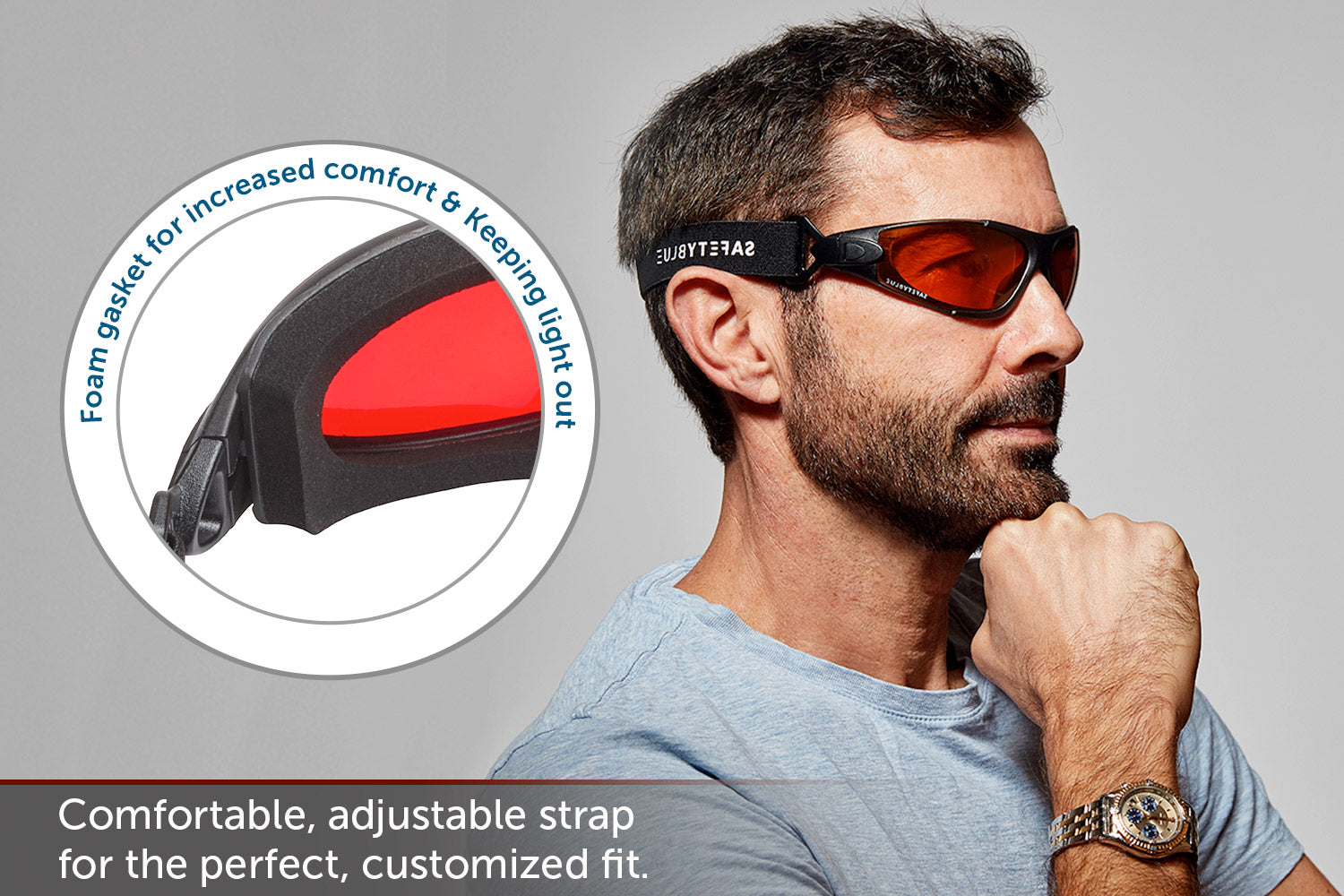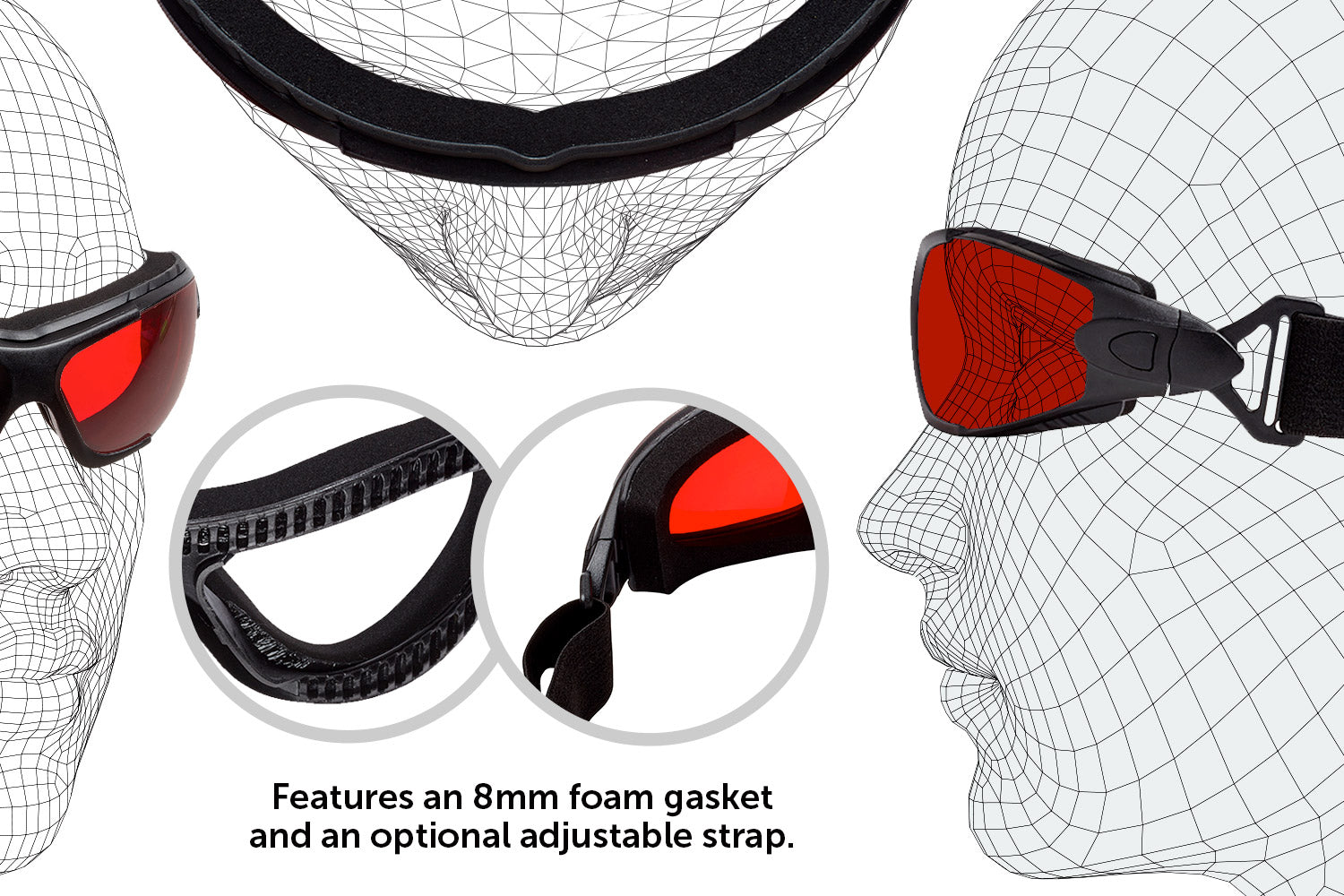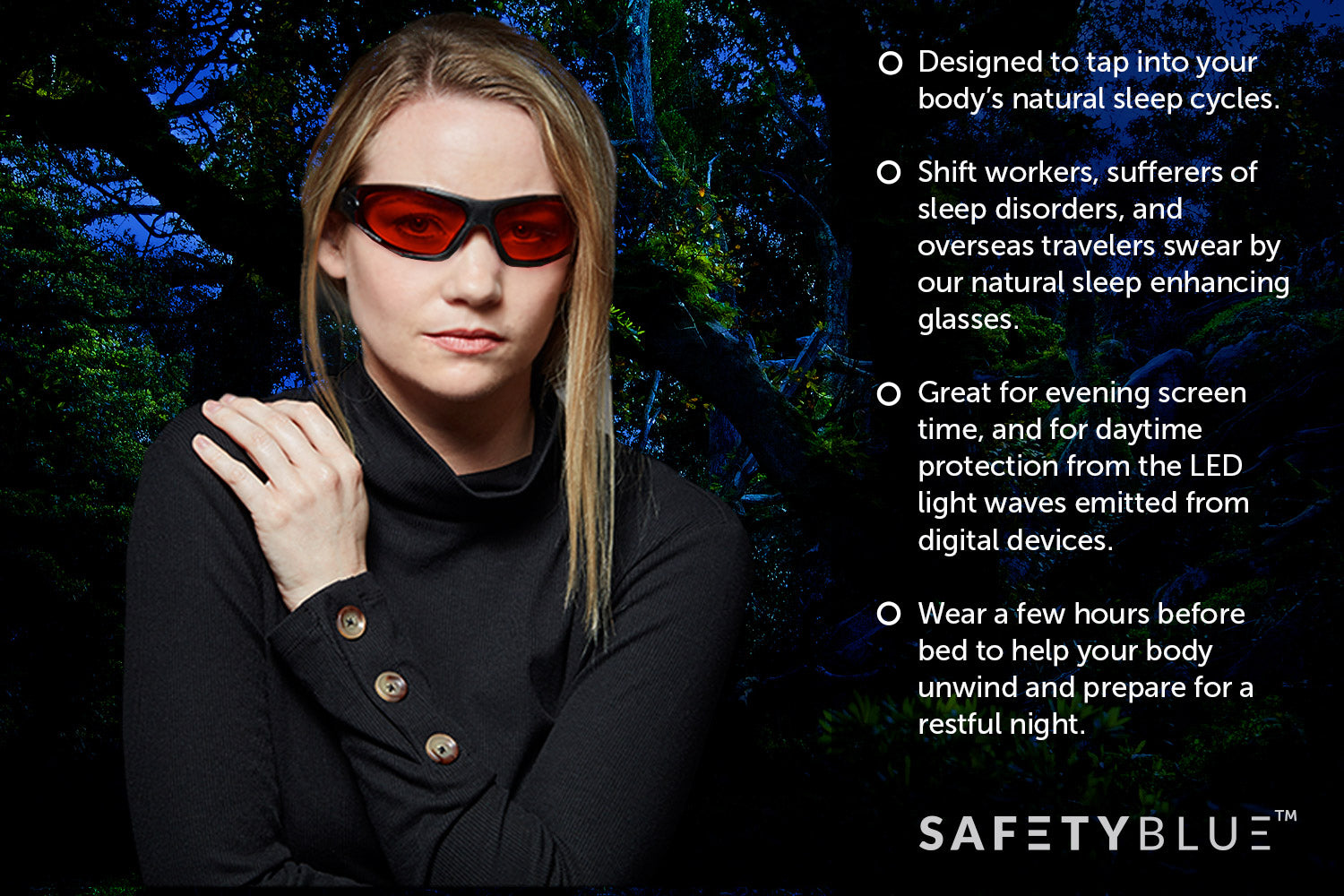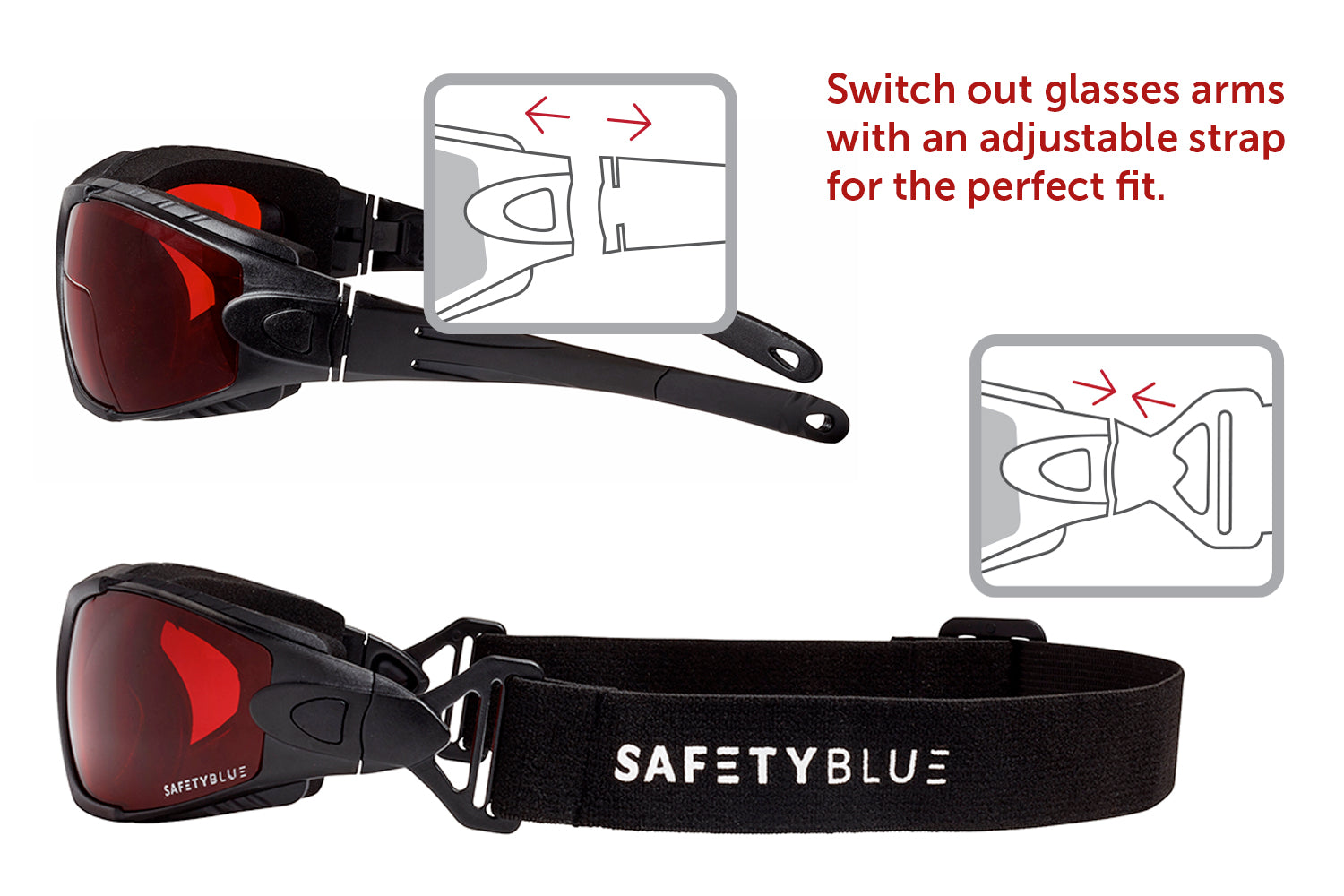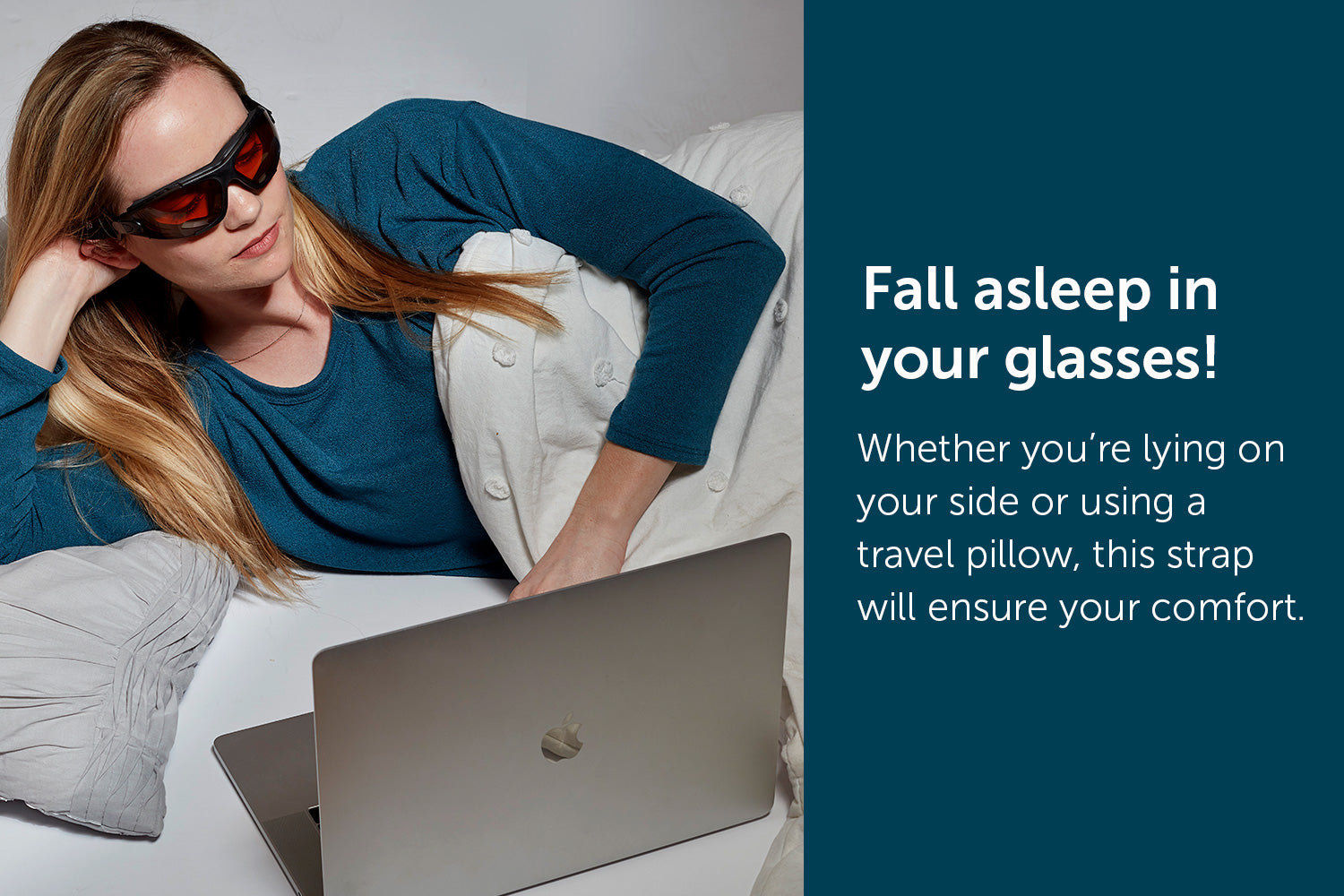 Sleep Savior® Deluxe - Red With Head Strap

Usher in a night of deep sleep with our most comfortable blue and green blocking glasses to date. With their melatonin-inducing red lenses, padded interior, and soft interchangeable strap, you may just fall asleep in your SafetyBlue™ glasses (and that's totally cool). No more crooked glasses, light leaks, or bent frames. Switch seamlessly between classic arms and an adjustable elastic strap for the perfect fit in any position.

Sleep Savior® Deluxe natural sleep aid glasses are made to fight digital eye strain, insomnia, and light-induced migraines. It is now more widely known that it's not only blue light that's a culprit in dysregulated circadian rhythms. Thanks to our comprehensive green and blue light blocking technology, you're safe from 99% of the stimulating blue and green screen light emitted by electronics. Wear them a few hours before bed to recalibrate your circadian rhythms and trigger your body's melatonin production.
These red light glasses are versatile and designed for the perfect, light-blocking fit. Pop-out the removable padding for even more versatility, and swap back and forth between sunglass style arms and the soft adjustable band.
Red Lens Specs

Lens Color Options

Compatible With

Perfect for
Lens color: Red
Blue light transmittance: 0-0.1%
% blue light blocked: 99.9% from 450-495 nm
Green light transmittance: 0-0.1%
% green light blocked: 99% of from 495-570 nm
UV Blocking: Completely blocks UV rays from 280-400nm
Color distortion: Yes, severe
Time of day to use: Evening time, 2-3 hours before bedtime
Driving permitted: Prohibited
Meets ANSI Z87.1 impact testing: Yes
A fan favorite soft pouch to keep your eyeglasses clean and safe. Suitable for standard or oversized size sunglasses, safety goggles, video display glasses, anti-glare computer glasses, or reading glasses.
Shift Workers
International travelers
Anyone living in polar regions where there is continuous daylight in summer
Sufferers of sleep disorders
All swear by our natural sleep-enhancing glasses, and have made them part of their daily routine.
-->