Sleep Savior ® Fit-Over Orange
$55.95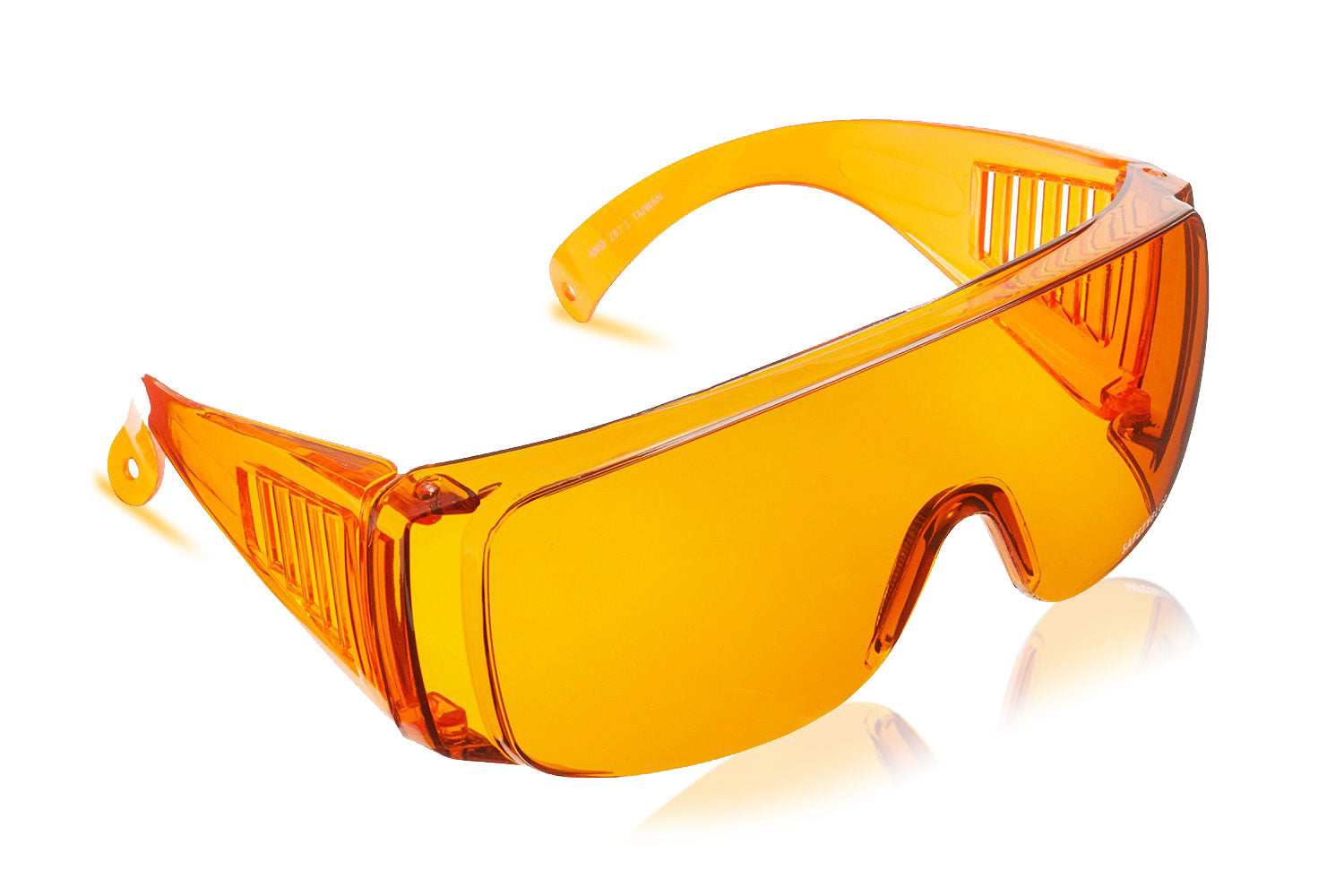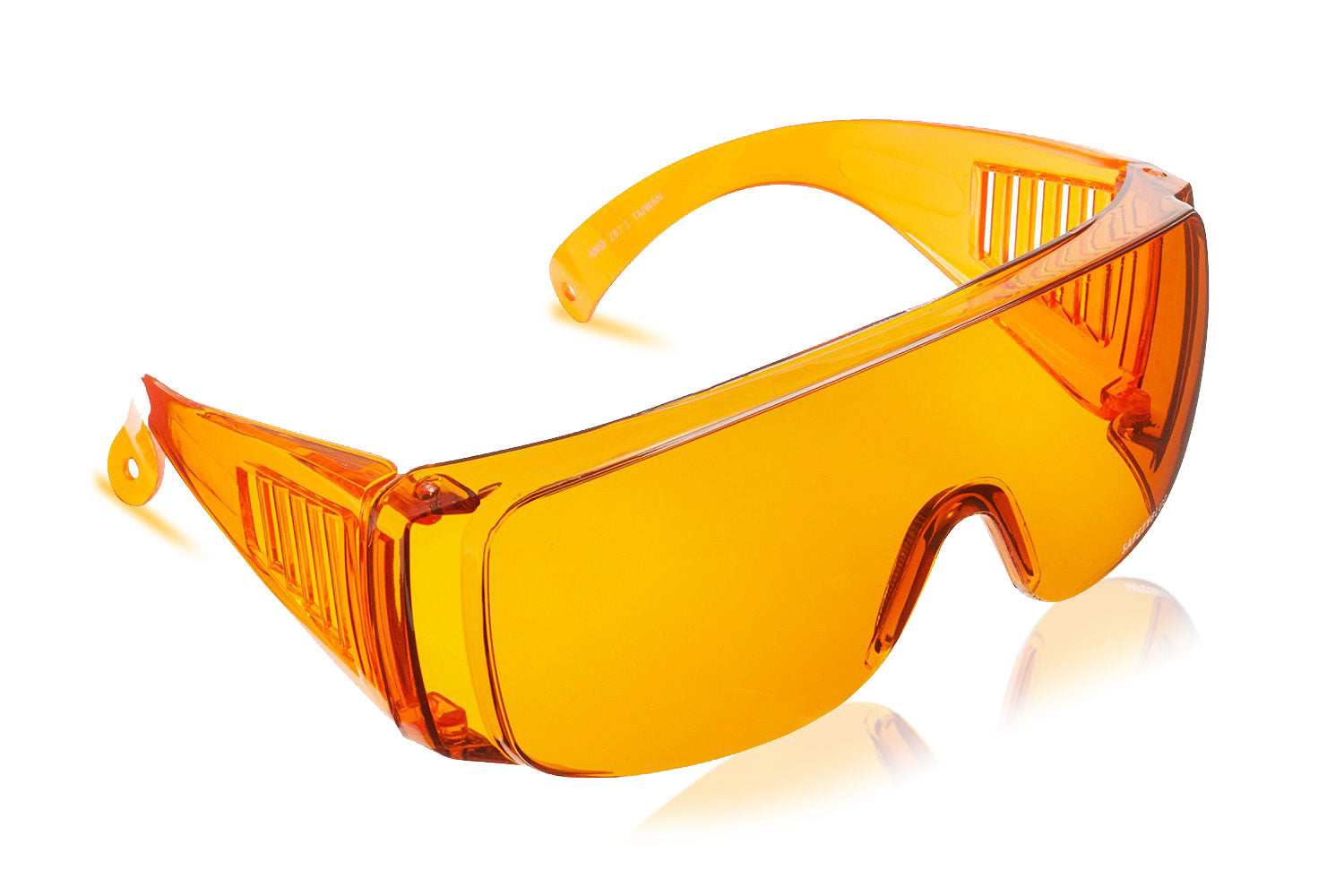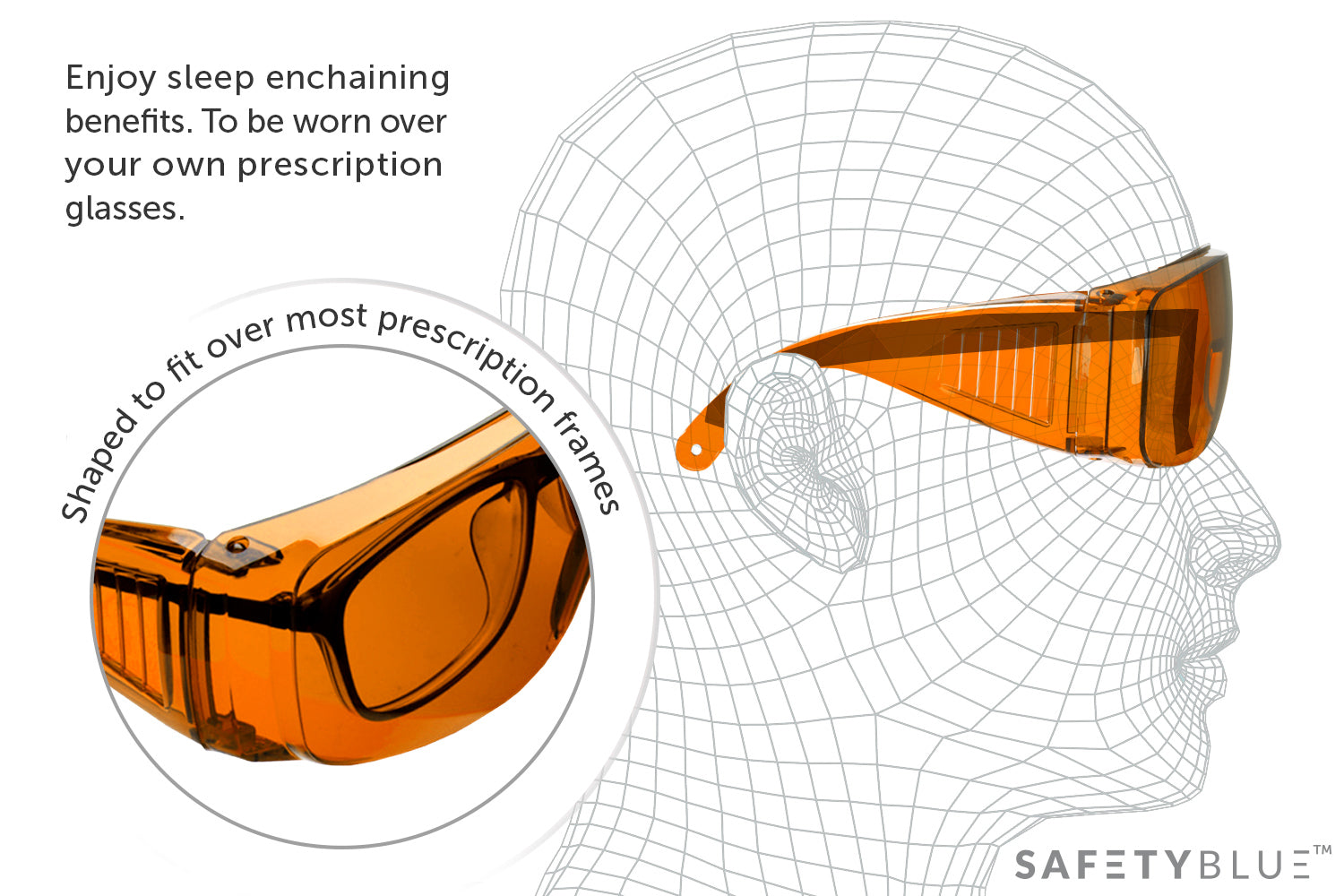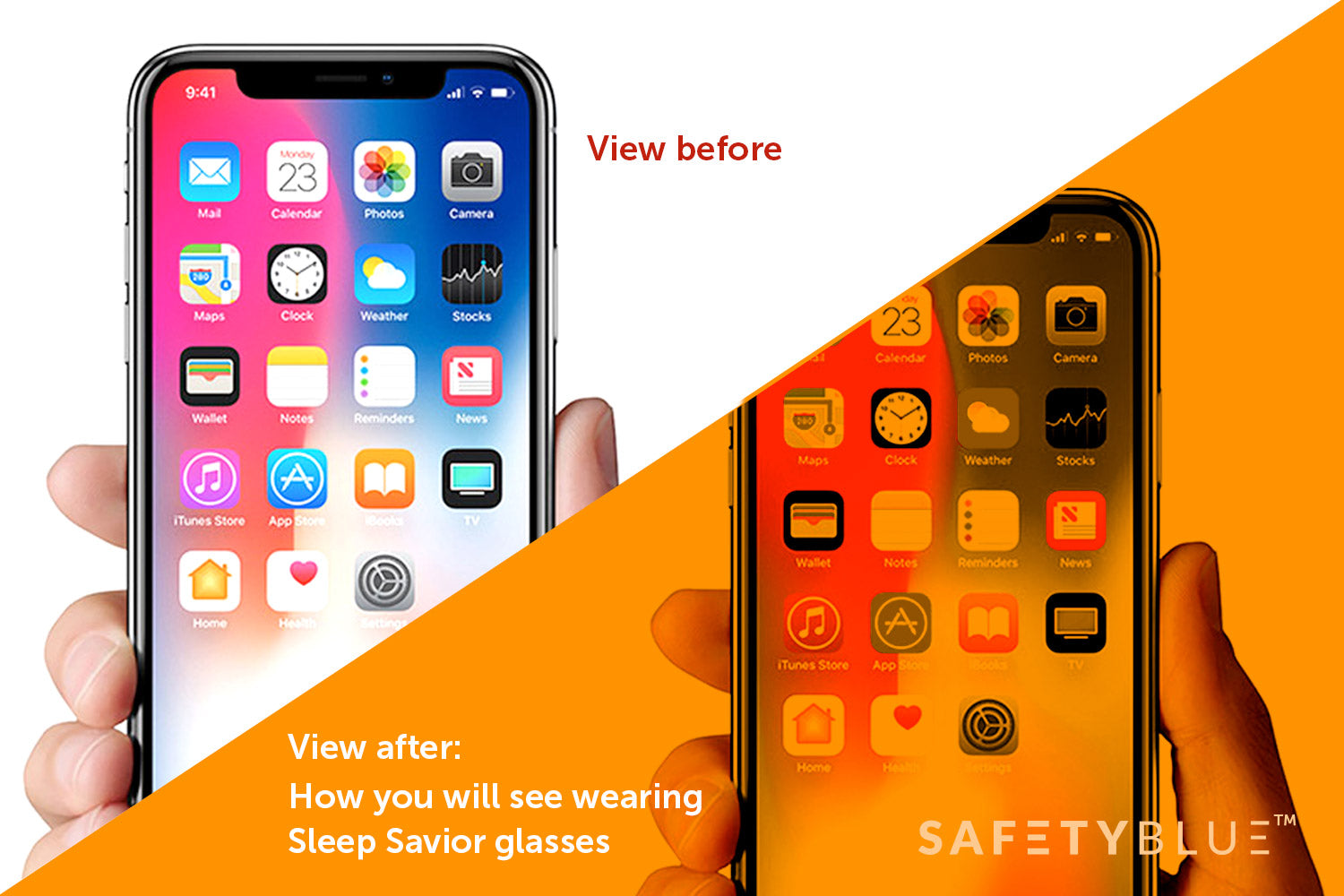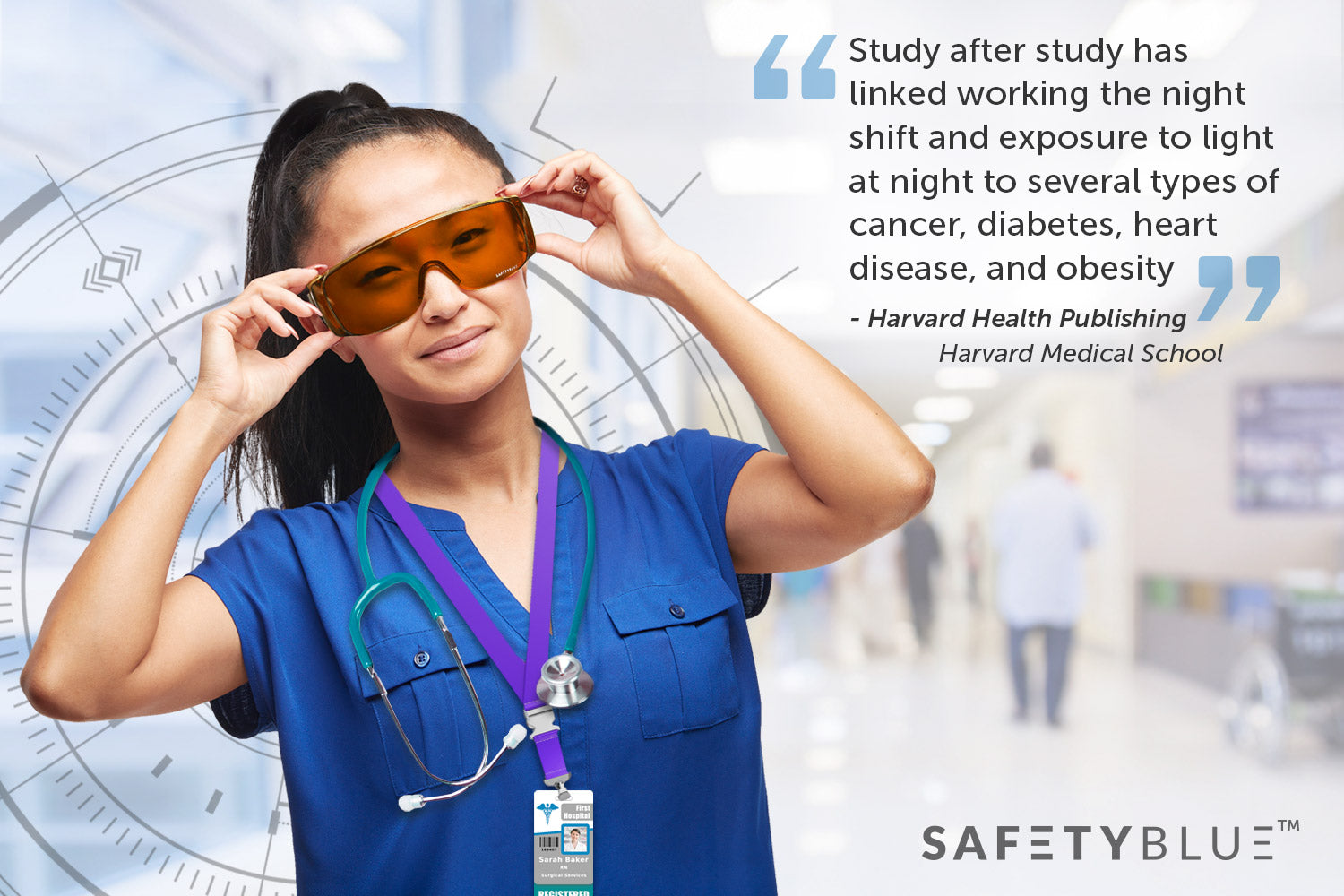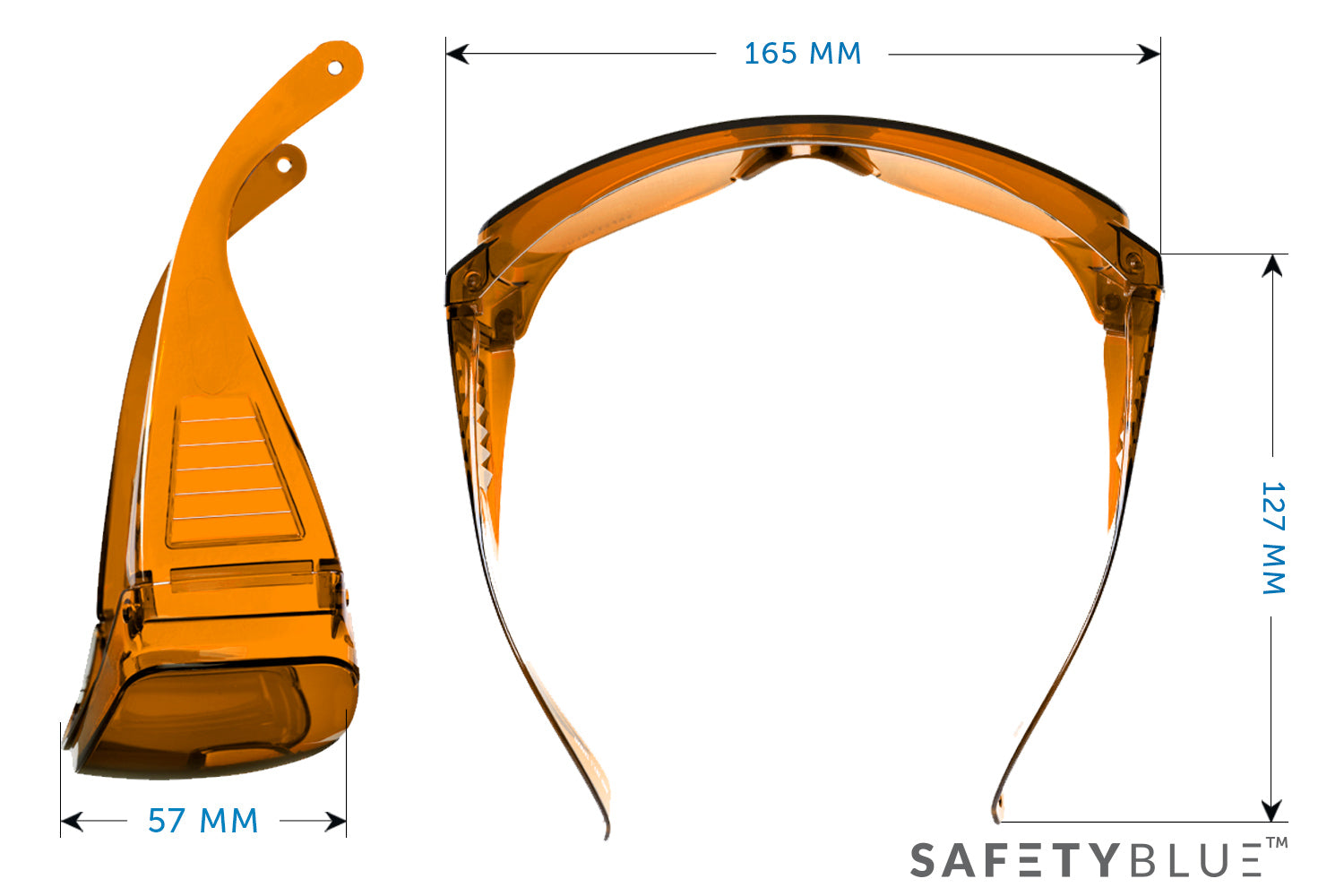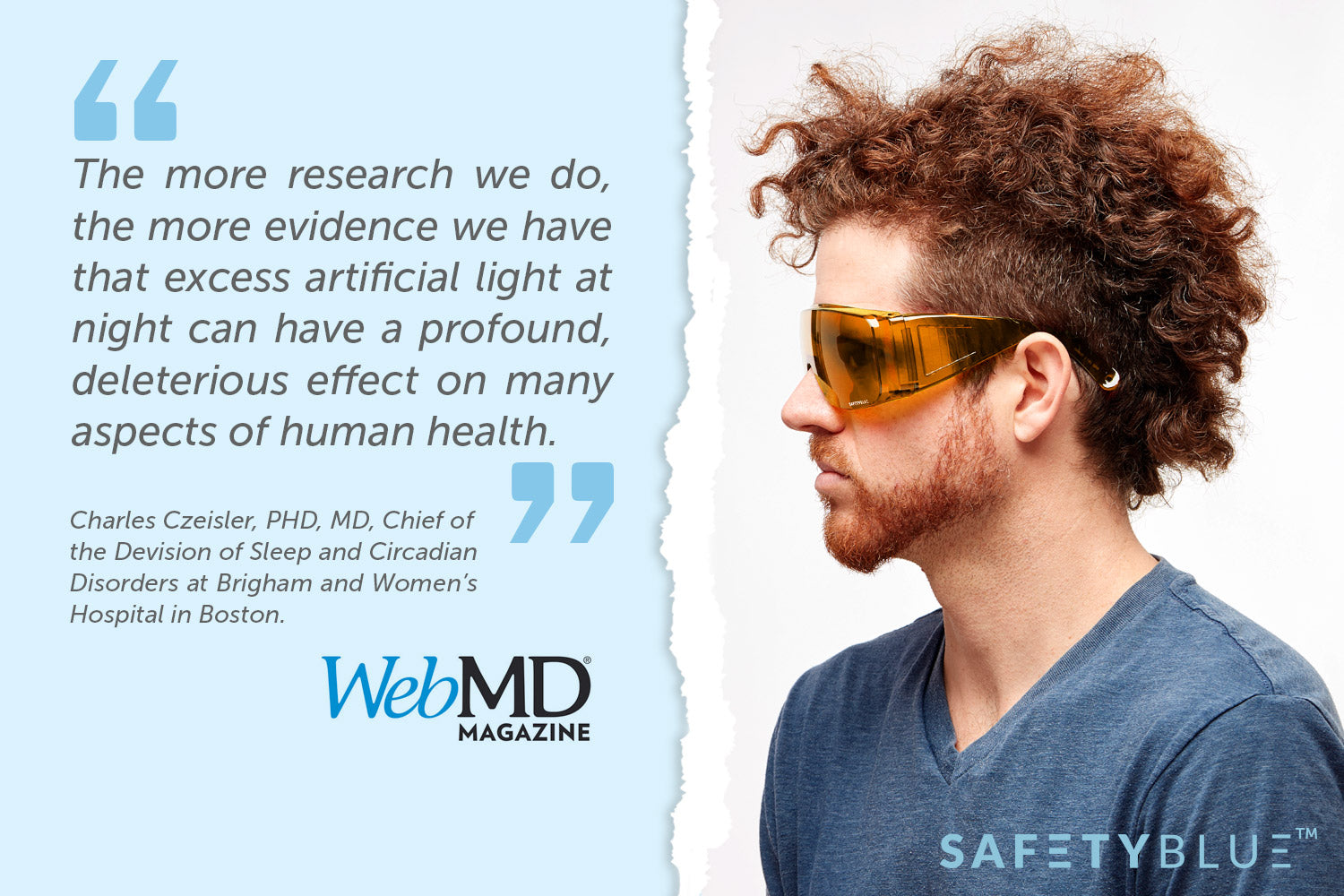 You may also like this upgraded, padded style:
https://safetyblueblockers.com/collections/night-collection/products/sleep-savior-fit-over-padded-orange
Defend against "fry eye" and promote restful sleep simultaneously with a pair of green and blue light blocking computer glasses. 
During the day, rather than experiencing the benefits of natural blue light from the sun, we are literally overdosing on harmful, high energy, blue and green wavelengths of light. Plus, in an increasingly tech-driven world, our eyes are under constant pressure to process visual information. Defend against Computer Vision Syndrome by wearing these glasses while on your various LED devices.
At night, wearing orange sleeping glasses instantly signals to your brain to begin shutting down and preparing for bed. How? Blue and green light (part of the visible light electromagnetic spectrum) have a very short wavelength, produce a high amount of energy, and signal daytime to the brain.
Orange Lens Specs

Lens Color Options

Compatible With

Perfect for
Lens color: Orange
Blue light transmittance: 0-0.1%
% blue light blocked:
99.9% from 450-495 nm
Green light transmittance:
17.2%
% green light blocked:
0.23%-49.5%
UV Blocking:
99.9% from 280-400nm
Color distortion:
Yes, moderate
Time of day to use:
AM or PM as needed
Driving permitted:
Not recommended
Meets ANSI Z87.1 impact testing: Yes
This style is also available in the following lens colors:
Amber - COMING SOON
A fan favorite soft pouch to keep your eyeglasses clean and safe. Suitable for standard or oversized size sunglasses, safety goggles, video display glasses, anti-glare computer glasses, or reading glasses.
Shift Workers
International travelers
Anyone living in polar regions where there is continuous daylight in summer
Sufferers of sleep disorders
All swear by our natural sleep-enhancing glasses, and have made them part of their daily routine.
-->