Sleep Savior ® Ultra With Head Strap
$59.95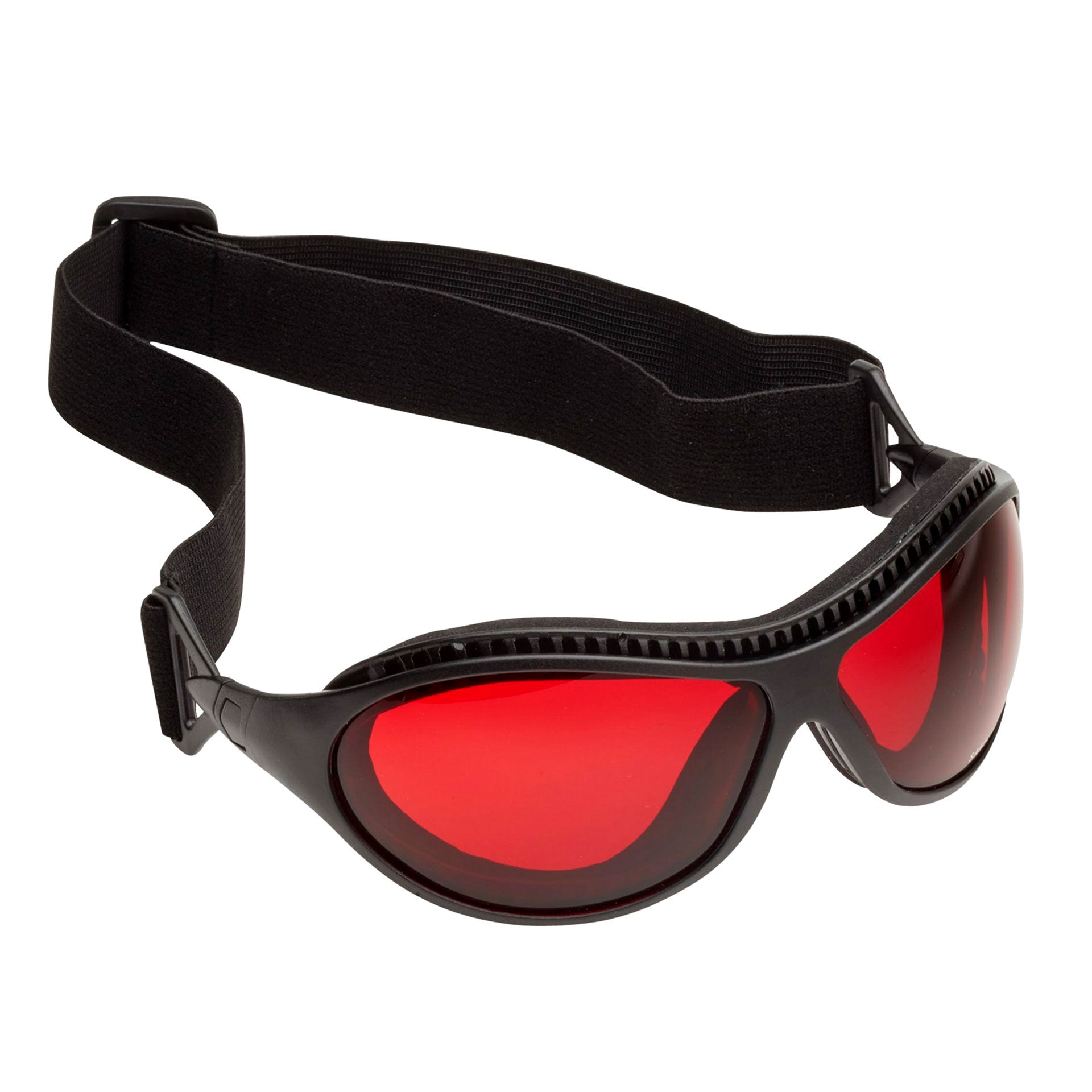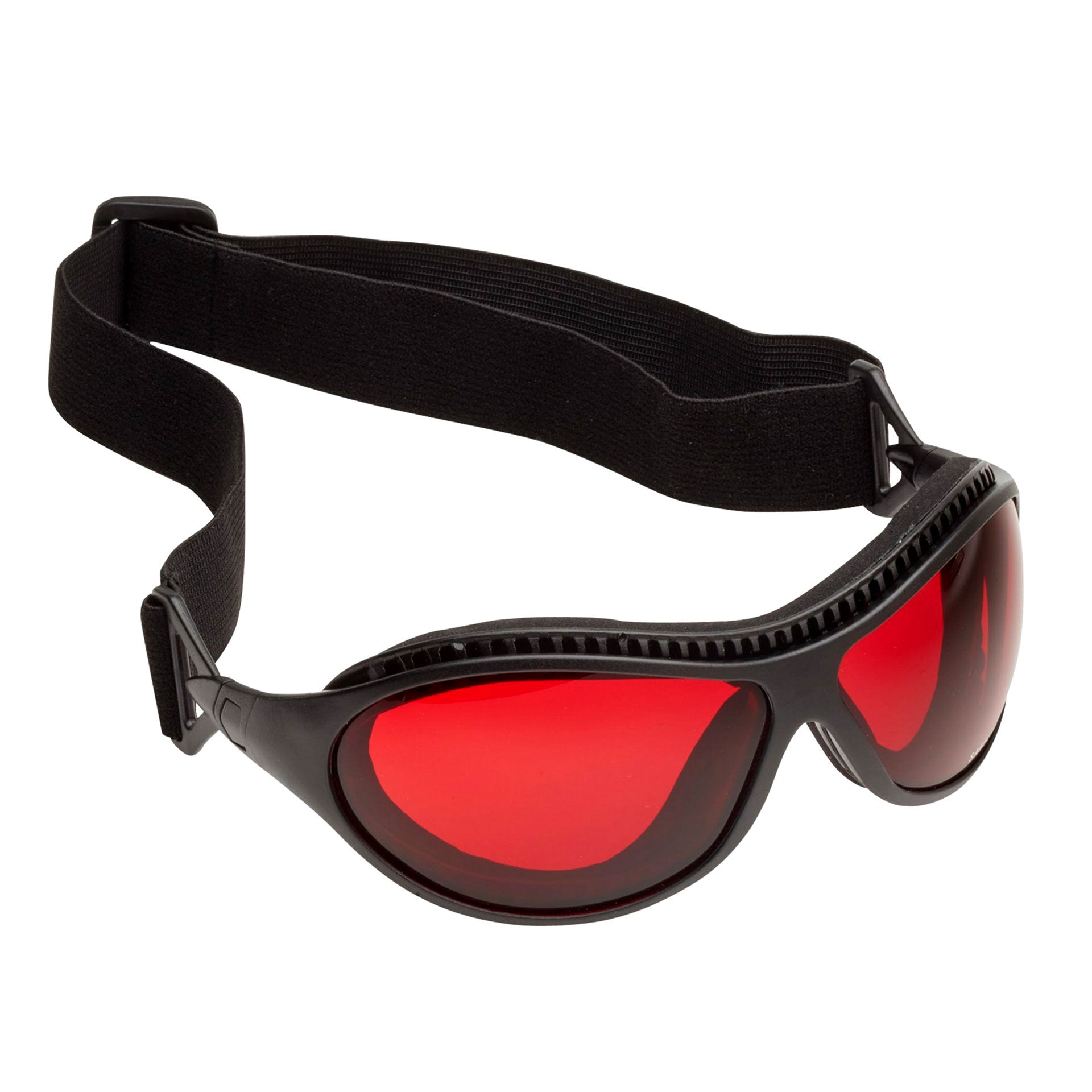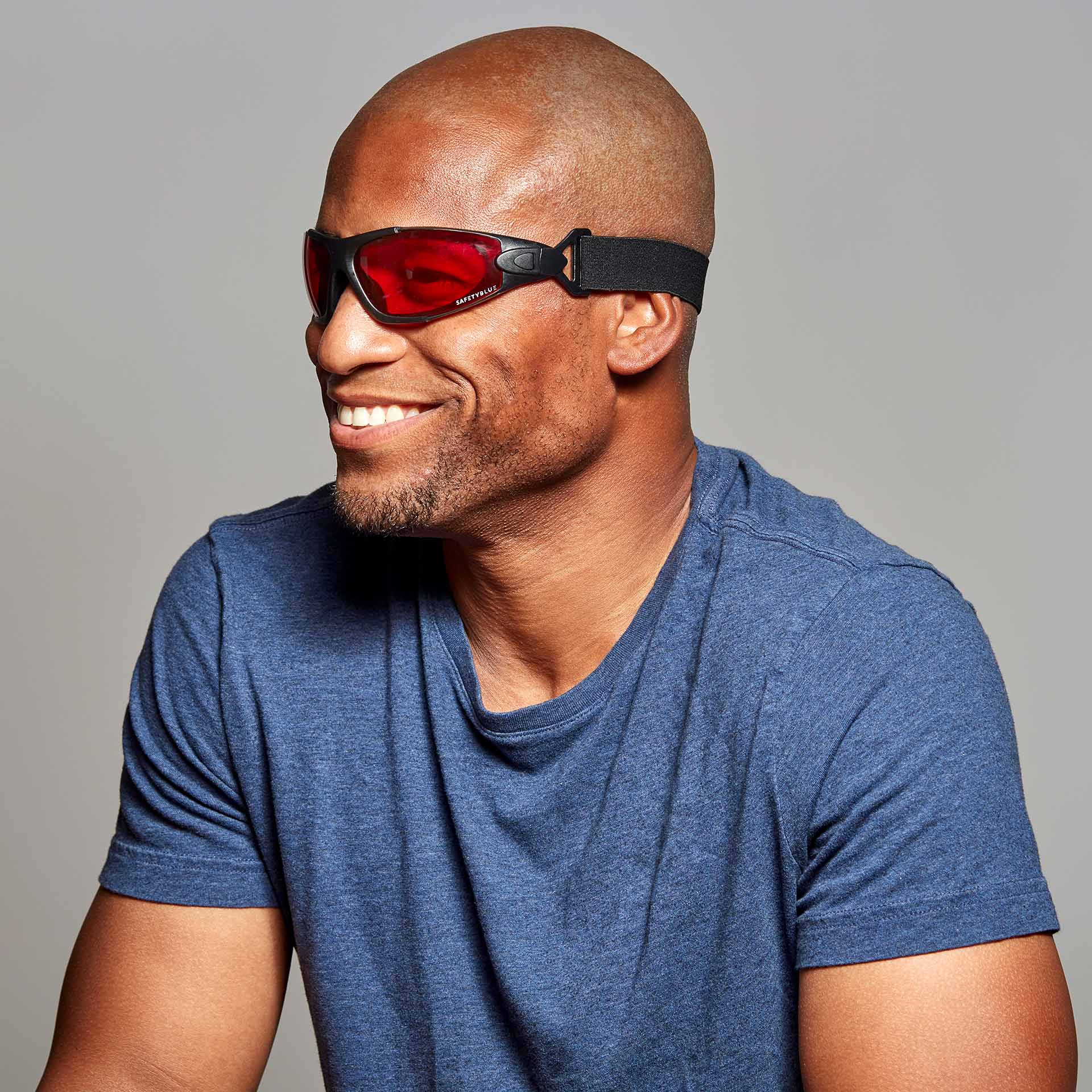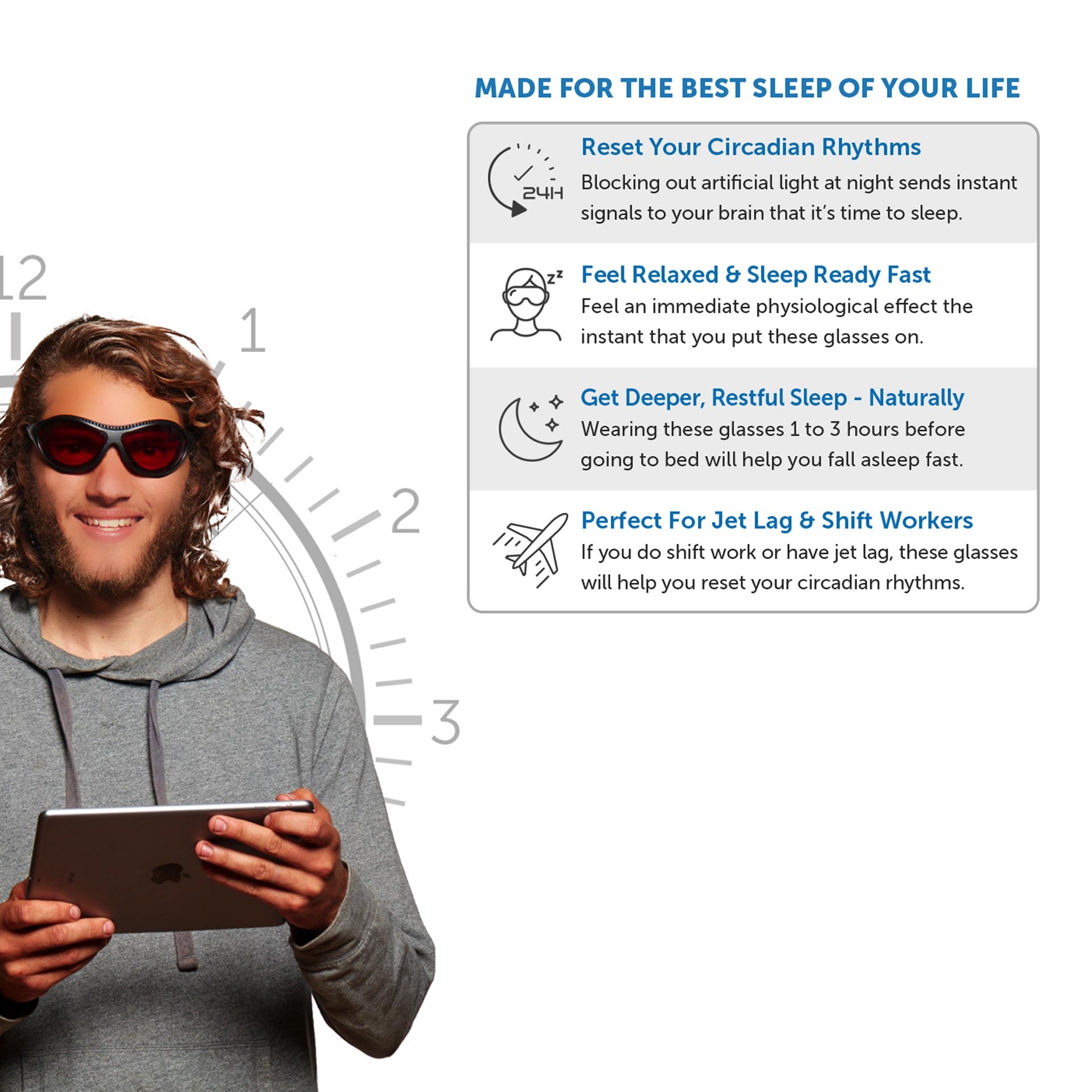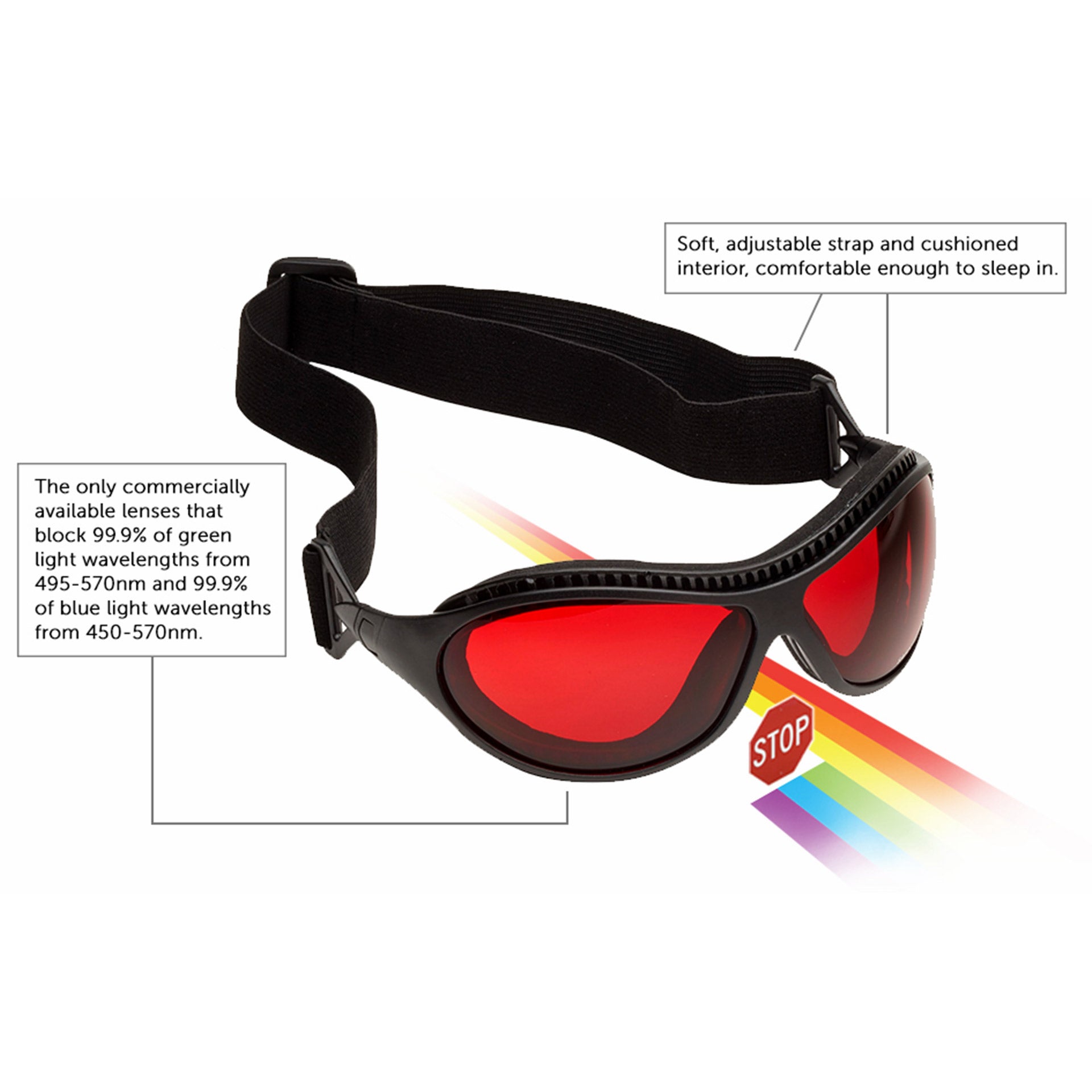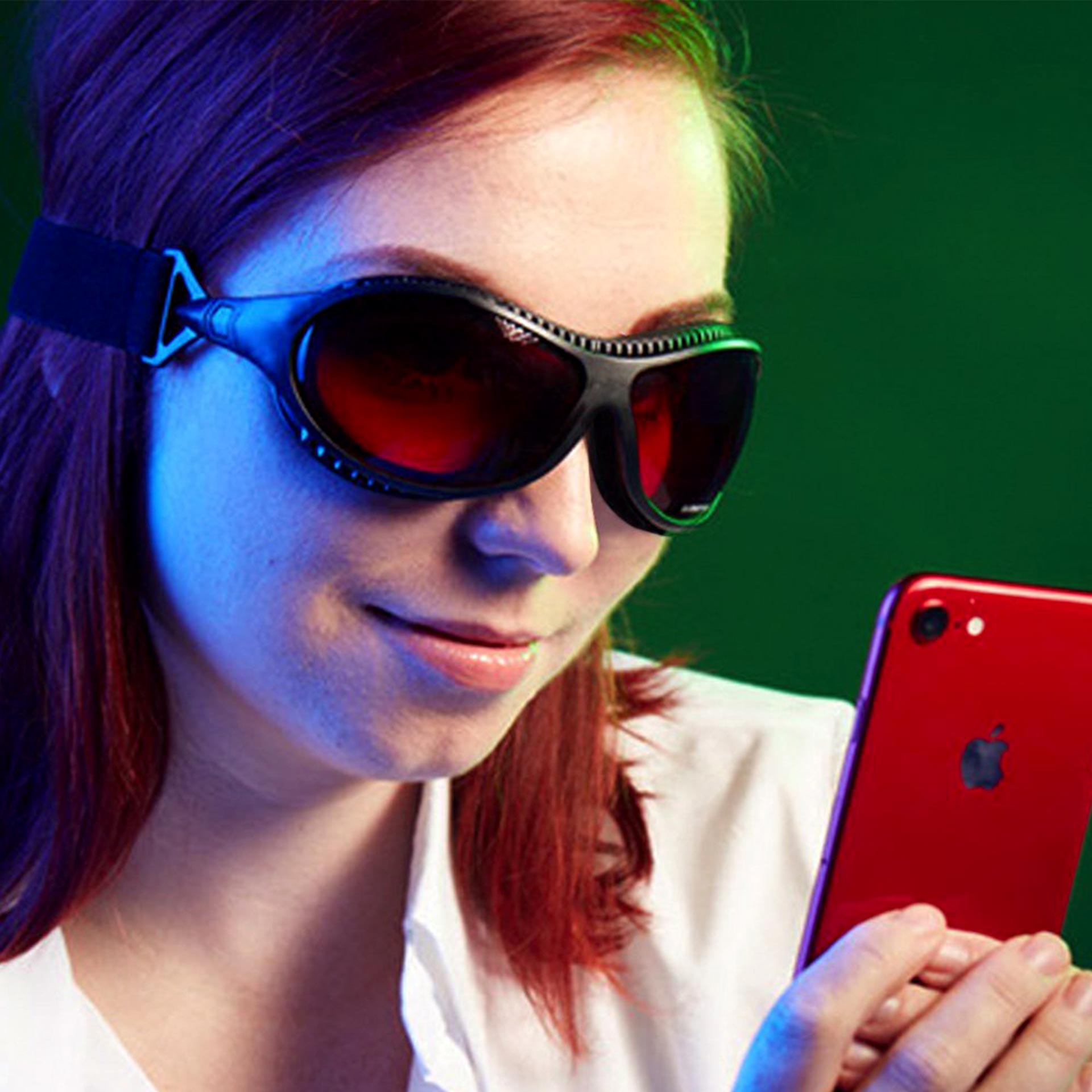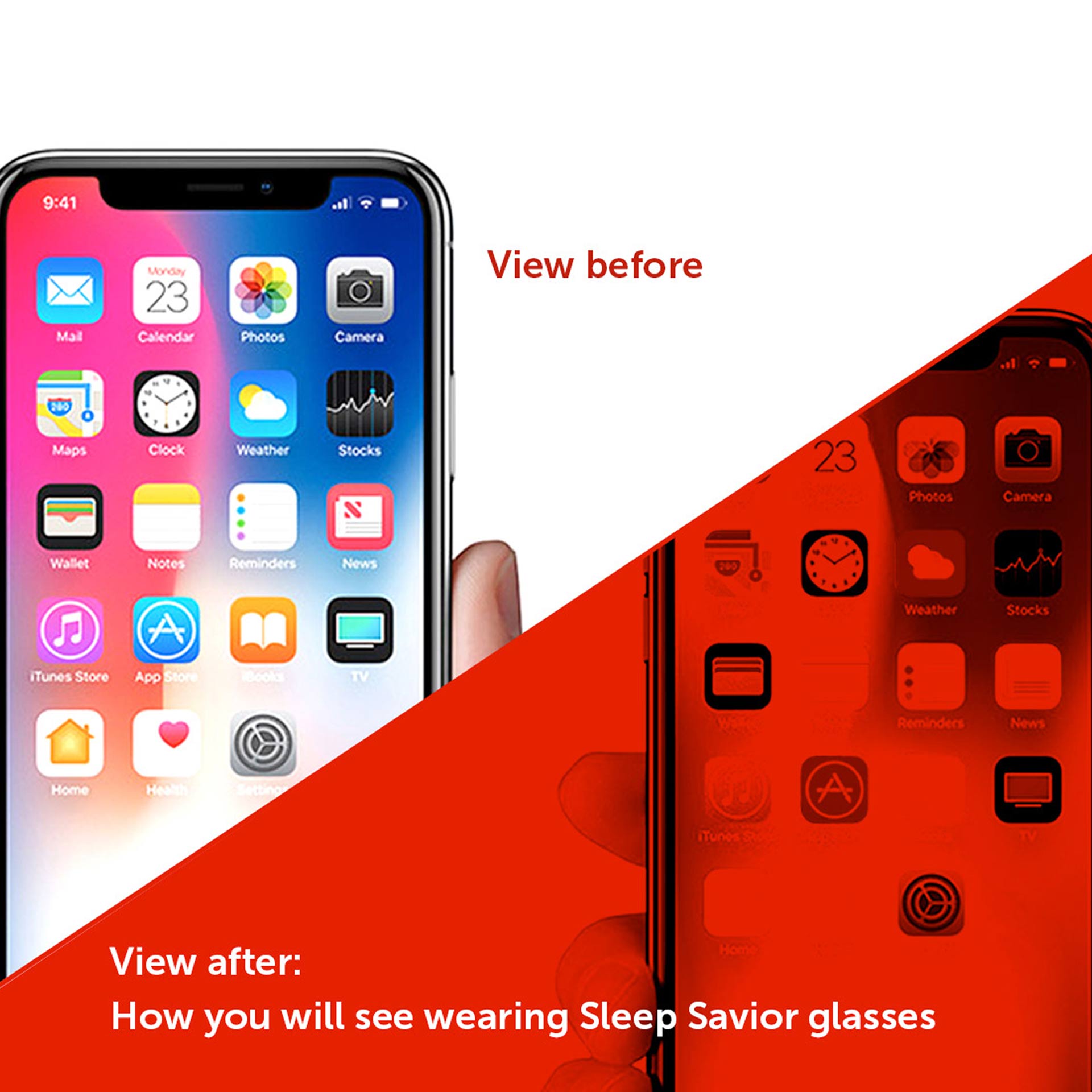 Relax and get ready for a restful night in our comfortable red light therapy glasses. Studies have found that wearing red glasses a few hours before bed can reset your circadian rhythms, and combat the negative impacts of excessive screen time. SafetyBlue™ lenses are the only commercially available lenses that block 99.9% of green light wavelengths from 495-570 nm and 99.9% of blue light wavelengths from 450-570 nm.
With a soft, adjustable strap and cushioned interior, many find this style comfortable enough to sleep in. We've brought relief to sufferers of insomnia and jet lag with our innovative sleep therapy products.
How do they work? Blue and green light (part of the visible light electromagnetic spectrum) have a very short wavelength, produce a high amount of energy, and signal daytime to the brain. By eliminating 99.9% of stimulating blue and green light, you'll be able to unwind from the day, eliminate eye fatigue, and trigger your body's natural sleep aid, melatonin.
Red Lens Specs

Compatible With

Perfect for

Lens Color Options
Lens color: Red
Blue light transmittance: 0-0.1%
% blue light blocked: 99.9% from 450-495 nm
Green light transmittance: 0-0.1%
% green light blocked: 99% of from 495-570 nm
UV Blocking: Completely blocks UV rays from 280-400nm
Color distortion: Yes, severe
Time of day to use: Evening time, 2-3 hours before bedtime
Driving permitted: Prohibited
Meets ANSI Z87.1 impact testing: Yes
A fan favorite soft pouch to keep your eyeglasses clean and safe. Suitable for standard or oversized size sunglasses, safety goggles, video display glasses, anti-glare computer glasses, or reading glasses.
Personalize your Sleep Savior ® Ultra foam gasket with a cushioned, gapless fit. Choose from 4mm or 8mm of padding.
Reduce the amount of light that can penetrate the eye by choosing from one of two "flat" gasket styles.
Shift Workers
International travelers
Anyone living in polar regions where there is continuous daylight in summer
Sufferers of sleep disorders
All swear by our natural sleep-enhancing glasses, and have made them part of their daily routine.
This style only comes in this color currently.
Amber - COMING SOON

-->